It feels like the 1980's all over again. I can remember the battlefield players like it was yesterday. Started by Hood, and later players like Dannon and TCBY came along.
Here we are 20+ years later and it is back. While it is still frozen yogurt, the game has changed a little. Now you walk into quaint little "yogurt parlors" and select from dozens of gourmet flavors like red velvet cake, pistachio, and cheesecake. The craziness comes when you get to the toppings bar. Yes, you will see the standard items like nuts, fruits and candies. But you may be surprised to find Fruity Pebbles, Captain Crunch or Acai Berries. Yes, it has gone extreme.
Many shops even explain the "health benefits" of the various flavors and toppings. The majority are buying their supplies from local farmers and vendors.
Yes, these boutiques are here, but are they here to stay.
After a few hours of research on the internet I have found over 20+ franchise chains (about 5 of them are pretty large) and thousands of independent shops. They all run the same – fill your dish with frozen "Semi-healthy" goodness and add all the toppings you want. Get to the end of the line and you will pay between 35-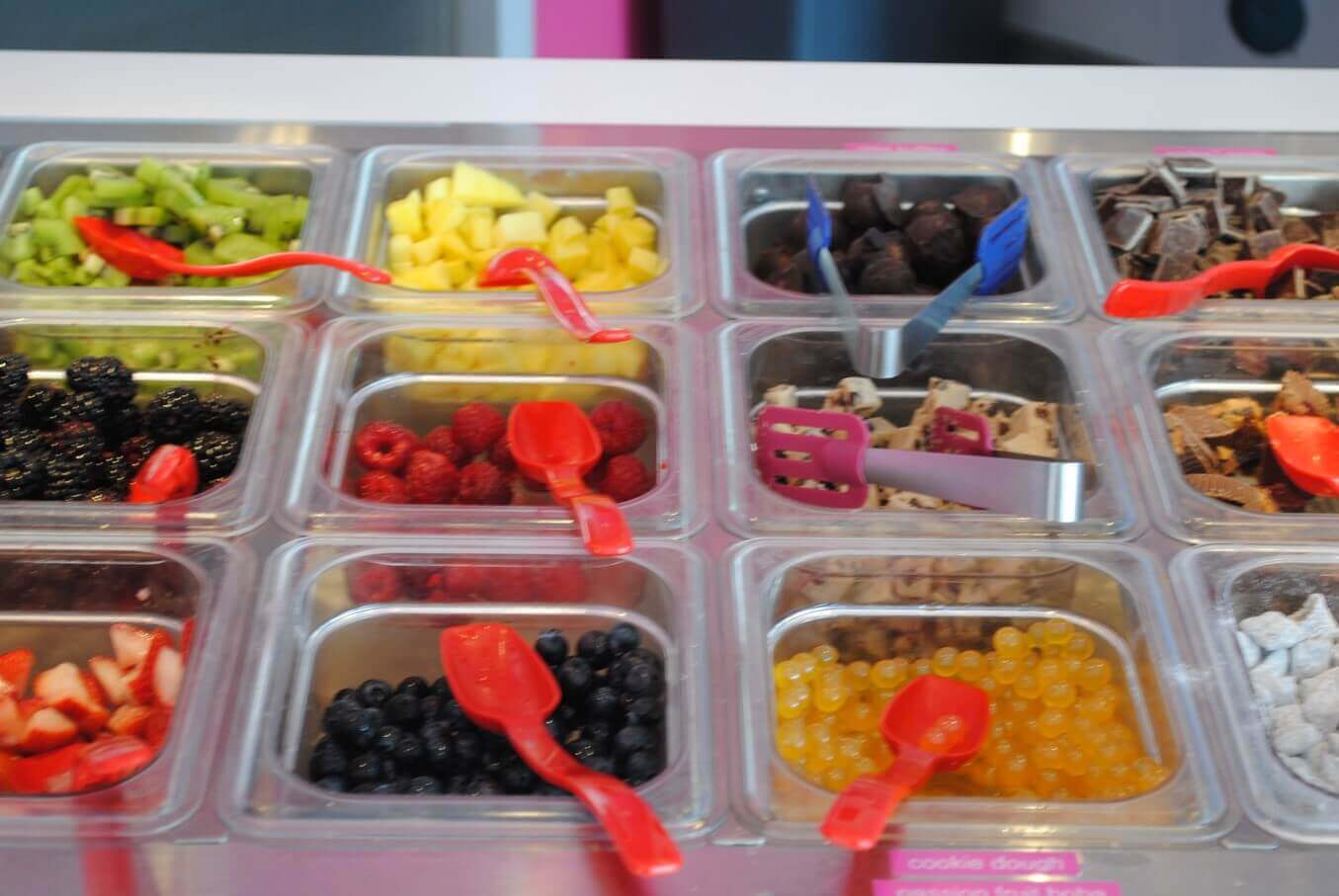 50 cents per ounce of this truly custom sinful treat.
From a business model, the franchises are all about the same. A couple hundred thousand to buy a franchise, pay between 2.5-5% of your sales in fees, and buy your marketing and other materials from the franchisor. While an independent one loses a bit because they are not identified with a larger brand, they save so a ton of start of costs that the can use to build a true community focused business.
The franchise problem is that in order for the franchise to work, they have to get enough franchises established to make the brand as solid as Subway or Wendy's. That means their focus is on growing the number of franchisees and not so much on the brand, product or service. That requires a lot of time and money and is often the downfall. They cannot get enough franchises established quickly enough to make it work.
In the end t
here will probablybe  only three major players. There is always a #1 and a #2. Without them a model does not work. Crest and Colgate; McDonald's and Burger King; Bud and Miller. You get the picture. Many times there is a #3 like Wendy's, 7-up, or even a regional player like Menard's or Meijer's.
Sadly there will be a ton of losers when the dust settles from this battle, as there will only be a couple of brands that survive, and I am sure several small independents will also survive. If I was to bet, what you see now will not be what you see in three years. You will have less than 5 major players on the national scope. There is also a good chance that this trend will turn out to be a fad and become just like the yogurt wars of the 80's.
Do you need help surviving on your battlefield? Contact the Business Accelerators at Eells Consulting. Their 5-Star Backcast Method(tm) will help you achieve long-term, predictable growth.
© 2011; Wayne Eells, Jr.